PAY AS YOU GO
Get fuel as and when you want it. Click 'Buy Online' to get a quote and complete your order.
Direct Debit
Make paying even easier by setting up a Direct Debit. Simply fill out a quick form to get it started.
BUDGET PAY
Spread your annual cost across 12 months. Calculate your monthly cost below.
To find out how much you are likely to spend on fuel each month, try our budget calculator. You can spread the cost throughout the year using our Budget Pay plan.
This is for guidance only, please call the sales team for further information.
How many bedrooms do you have in your home?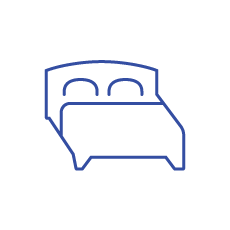 What do you use your fuel for?
HOW DO you use your home?
YOUR Estimated budget plan
PER MONTH
£
( L per year)
Get an even lower rate with our Apollo Monitoring System. Contact our friendly sales team for more information.
Contact Us
Avoid the worry about running out of home heating fuel by becoming an Apollo Bonus Club (ABC) member.
Members get a free Apollo monitoring system installed into their tank. This automatically notifies us when your oil falls below a certain level and we'll come and top you up without you having to call us to arrange a delivery.
Plus you'll save 1ppl on every order, get access to special discounts and offers and automatic entry into competitions where you can win hundreds of pounds of free fuel. You can also keep a check on your fuel usage with our handy app.
NEVER RUN OUT
When your tank drops below a specified level, we will automatically raise an order for your next delivery without you having to do a thing.
Access Anywhere
Access your account from anywhere at any time. Check your usage, latest fuel levels, and access your tanks latest reading using your desktop or smartphone.
SAVE MONEY
Save 1ppl on your home heating, plus you'll save 2ppl every time you buy fuel from our forecourts. Plus discounts on selected products and services.
| | ABC | STANDARD |
| --- | --- | --- |
| Price | 1ppl Off | Full Price |
| Premium Kerosene (+2ppl) | 1ppl Off | Full Price |
| ABC Loyalty Card (Forecourt & Marine Pontoon) | 2ppl Off | |
| Free Apollo Monitor & Installation (worth £200) | | |
| Free Tank Inspection | | |
| Interest Free Tank/Boiler Replacement | | |
| ABC Rewards | | |
| £30 OFF Cherry Godfrey Home & Road Insurance Policies | | |
| 20% OFF Hertz Hire Cars for Family & Friends (Channel Islands Only) | | |
| Discounted Boiler Service £71.50 (Exc. Parts & GST) | | |
| 20% OFF CSV Leather Sofa/Suite Restoration | | |
| 10% OFF Oakhurst Garage Standard Car Service (Exc. Parts & GST) | | |
KeroBox is a 20 litre box of Domestic Kerosene designed for emergency deliveries and small volume orders.
Emergency fuel
If you run out of fuel during a busy period, a KeroBox will keep you going until your tank is refilled. Even if you're not an ATF customer we will still help you out.
Small Volume Order
Ideal for smaller volumes of fuel, (e.g. moving home and you don't need a full tank). The KeroBox has a glug free precision hose to make pouring in to your tank easy.
Each 20 litre KeroBox is £30 (incl GST). We can deliver and top up your tank with a KeroBox (delivery charge applies) or you can pick one up from our Head Office in St Peter and simply decant the oil yourself.
Never run out of fuel again with Apollo. Find out more here.
*KeroBox customers must be 18 or over. Up to three boxes per order. KeroBox is exclusive to ATF Fuels.
Earn credit every time you refer a friend.
Receive £50* credit to your account for every new customer you introduce. Plus each new customer you have referred will receive £50 off their first order. The more you refer, the more credit the more you earn.
Thanks all our loyal customers who spread the good word about our excellent service and competitive prices.
Minimum order 700 litres. £50 credit will be allocated to your new account when an order is placed quoting the name and postcode of the person who referred you to ATF Fuels. New customer cannot have previously purchased home heating oil from ATF Fuels within the 12 months preceding the date of the referral order. Cash alternative not available. Discount cannot be back dated and will be allocated at point of sale. Referral discount cannot be used in conjunction with any other offer. Offer expires 31 March 2021.
If you're new to oil, we'll help you through the process and you'll see how easy and cost effective it is to heat your home and business.
How do I switch?
Fill in the Switch form to become an ATF customer. Alternatively call a member of our customer service team 01534 880738 to discuss your options.
Do you offer payment plans?
We offer our customers 'Budget Pay'. This is your calculated annual spend, spread over a 12 month period to make paying more manageable.
How much fuel will I use?
The amount of fuel you use depends on what you use it for. To find out how much you are likely to spend on fuel each month, try our budget calculator.
Do you offer top up service?
All customers can apply for an Apollo Monitoring system, keep your tank topped up and always get our best prices.
We want to make your switch to oil as easy for you as possible, that's why we created the Switch to Oil Package. In this package, we do everything for you, from providing the equipment, to installing it in your home. We will even fill up your first 500 litres FREE of charge!
| Included in the package: | |
| --- | --- |
| Full Installation Service | |
| Oil Tank (10 year guarantee) | |
| Oil Tank Base | |
| Boiler (7 year guarantee) | |
| Balanced Flue | |
| 500 litres FREE PHK (worth approx. £250) | |
| Apollo Bonus Club Membership | |
| FREE Apollo Monitor & Installation (worth £200) | |
| 12 months Interest Free Credit | |
It is important to keep your boiler/AGA in good working condition to ensure maximum efficiency.
We offer boiler service to all ATF customers*. Our engineer is OFTEC certified with over 30 years' experience.
*Apollo Bonus Club Members receive a discounted rate £71.50 exc. parts and GST.
**Interest free credit on boiler and tank installation via Cherry Godfrey.
Please let us know if you are moving address so that we can keep your account details up to date.